1 tag
Poem: Notebook parentheses
(dismiss experiences far too easily,  I want to become a commonplace of everything) (only) (just) (what do you smash? When everything is backed-up, what do you smash?) (I saw something nothing like you/ the symmetries of your face folded when I fucked you) (& partly my own) (historically and actually) (but it was a pseudoscience) (to remember it) (this briefly happened in Little...
From 'Wales – Green Mountain, Black Mountain' by... →
Remember the procession of the old-young men From dole queue to corner and back again, From the pinched, packed streets to the peak of slag In the bite of the winters with shovel and bag, With a drooping fag and a turned up collar, Stamping for the cold at the ill lit corner Dragging through the squalor with their hearts like lead Staring at the hunger and the shut pit-head Nothing in...
"And is it not an odd jealousy, that the poet finds himself not ever near enough..."
– Emerson
2 tags
I read some great books this year.
2012 was a really brilliant year of reading, especially novels. I haven't enjoyed reading fiction so much since finishing an English degree 5 years ago, and not coincidentally, I spent most of the year doing an MA which focused my mind on methodology and politics. Much of what I read was not an escape from that and its questions but a complement to my thinking and to the academic work. Many...
1 tag
Housing (policy, theory, activism)
I'm looking for good housing blogs - Tumblrs and others - radical approaches, all tenures, critiques and evaluations of housing policy (eg comparative European stuff) - send 'em up!
from Victor Serge's 'Memoirs of a Revolutionary'
"I give myself credit for having seen clearly in a number of important situations. In itself, this is not so difficult to achieve, and yet it is rather unusual. To my mind, it is less a question of an exalted or shrewd intelligence, than of good sense, goodwill, and a certain sort of courage to enable one to rise above both the pressures of one's environment and the natural inclination to...
images
My friend Bill told me yesterday that the Spanish surrealists who are part of the occupations and mobilisations in Madrid refuse to produce any images. People get very angry about them for this but still, they refuse it.
"On that happy day when the rain was lashing and you played so unexpectedly well..."
– Vladimir Nabokov, Sounds (via howtotalktogirlsdialectically)
2 tags
3 tags
"During the 1607 uprising in Rockingham Forest more than fifty people defending..."
– Peter Linebaugh, The Magna Carta Manifesto: Liberty and Commons for All (via howtotalktogirlsdialectically)
I have come to you, not through everything that matters I have not come to you through everything that matters I have not come to you through everything that matter is I have come, not to you, through everything that matter is I have come, not to you, through everything that matters
3 tags
2 tags
2 tags
"Paris VIe, Rue Cassette, October 13, 1907 (Sunday) It's again the same..."
– Rilke, from 'Letters on Cezanne', Vintage Books 1991 tr Joel Agee
"Why cannot the Ear be closed to its own destruction? Or the glistning Eye to..."
– Blake, The Book of Thel
10 tags
We'll see more riots, won't we, and anything we...
Some thoughts on the 'unrest', 11th Aug 2011 (this was given as a talk) I want to say something about speech, authority and privilege and I'd like you to help me think about more deeply. Many people have quoted recently Martin Luther King's observation that 'a riot is the language of the unheard'. Last week, distressed and sad, I thought of the radical theology/philosophy of Simone...
12 tags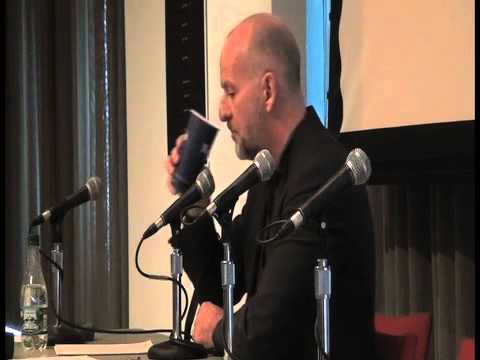 "When the masons, and carpenters, and all who are concerned in house building,..."
– The Conquest of Bread, Chapter VI: Dwelling, P. Kropotkin (via fullconcrete)
5 tags
HAUTE POP: 4 links on work and time →
hautepop: Apposite after a 70-hour working week this week… It's Sunday afternoon and I still feel exhausted. 1. It's the 21st century – why are we working so much? by Owen Hatherley Guardian, 1 July 2012 The right calls for hard work, the left for more jobs. The dream of mechanisation leading to…
10 tags
Inquiry
Fragments across today – someone on Tumblr posted up this documentary produced by Adam Curtis in 1984. It's good, and if you take a 49-and-a-half-minute lunchbreak, you can watch it in your lunchbreak. It's ostensibly an investigation (or 'inquiry') into the incredibly poor quality of British 'system-build' (or 'pre-engineered building') social housing, which reached its nadir in the Ronan Point...
Notes on ressentiment, 'wretched idealism' and... →
thepresentconditions: Compiling various notes, tweets and earlier Tumblr posts in one place… Wretched idealism … a principle which cannot be put into practice immediately is relegated to the future and its present innocuous elaboration left to 'thinkers'. We must clearly warn against those hypocritical friends, who…
Hilton Abstract
Roger, whether the tree is made To speak or stand as a tree should Lifting its branches over lovers And moving as the wind moves, It is the longed-for, loved event, To be by another aloneness loved. Hell with this and hell with that And hell with all the scunnering lot. This can go and that can go And leave us with the quick and slow. And quick and slow are nothing much. We either...
3 tags
The squatters' estate agency
From the book 'Squatting: The Real Story' published in 1980, Part of an account by Heathcote Williams of the Ruff, Tuff, Creem Puff Estate Agency, run by and for squatters in London in the 1970s. Another man, who'd just come out of Parkhurst where he'd been serving 9 years for armed robbery, crashed through the door in a feverish state and said: 'You're social workers,...
3 tags
Self Employed  Piling up the years I awake in one place And find the same face Or counting the time Since my parents died Certain less is theft Than was spent - I am employed Every morning Whose ore I coin Without knowing How to join Lid to coffer Pillar to groin Each day hinges On the same offer. Samuel Menashe 
4 tags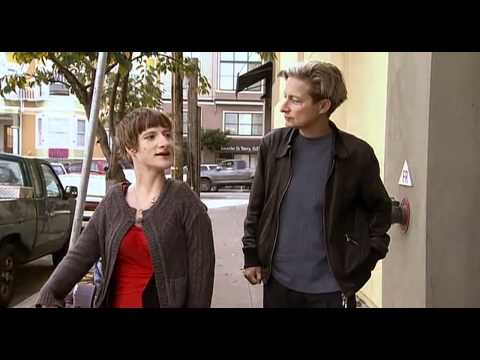 1 tag
"She said she saw this in the beaches in Chile, where when a child goes missing,..."
– Artistic Director at Sadler's Wells, talking about Pina Bausch, talking about something she saw in Chile that she inserted into one of her performances (h/t Ricky)
3 tags
1 tag
2 tags
Bodies (Coetzee) →
via  piercepenniless: BODIES (Coetzee) '… If I look back over my own fiction, I see a simple (simple-minded?) standard erected. That standard is the body. Whatever else, the body is not "that which is not," and the proof that it is is the pain that it feels. The body with its pain becomes a counter to the endless trials of doubt. (One can get away with such crudeness in fiction; one can't in...
1 tag
2 tags
Two weeks ago
The weather is warm and the chess pieces are taken out of the library basement. They bring out strange men and an order of chess knights begins, again, new. The two first men step up and play fast, amassing satisfying flocks of pieces. The black guy plays white, the Arab guy (or he is speaking Arabic) plays black. The game quickly over, the black guy goes to shake hands; he is new, that isn't...
8 tags
"The way I try to understand the interconnection of all forms of subordination is..."
– Matsuda, Beside My Sister, Facing My Enemy: Legal Theory out of Coalition, 1990
6 tags
"The point about the return of a domestic servant class is crucial, of course, as..."
– http://autoitalia.tumblr.com/post/20471665512/counter-re-productive-labour
3 tags
Adrienne Rich (1929 - 2012)
I have read only a few poems by Adrienne Rich; of course, when a poet dies, we seek their work. Many people will be sharing their favourites now and looking for more. Many more people in will now meet Adrienne Rich for the first time. Looking through old diaries from 2009 I've found notes I made from an essay of hers on Muriel Rukeyser, Walt Whitman and Emily Dickinson. [[MORE]] Rich takes this...